Is commuting to work killing you? Why you should move closer to your job
Posted on 29 September, 2016 in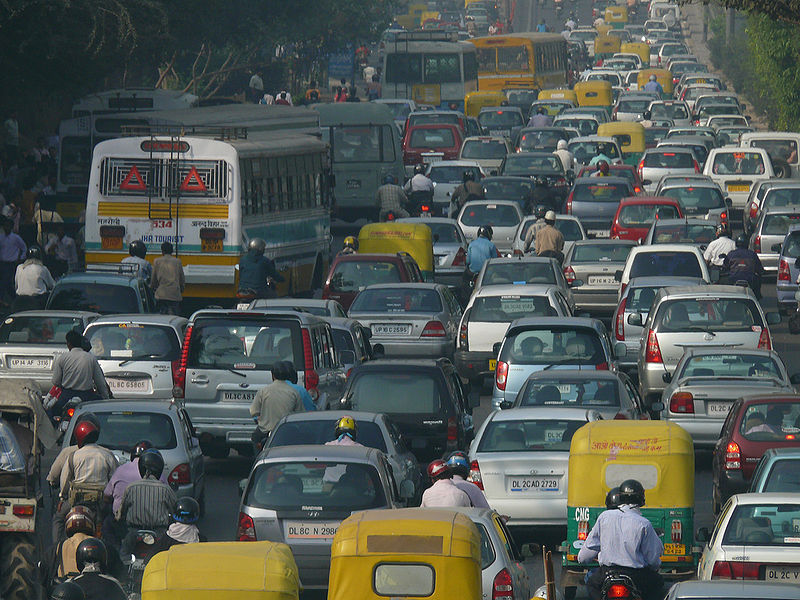 Image: Traffic jam. Credit: Nomad/Flickr
Do you love your job but find the time it takes to commute to work is driving you crazy? Perhaps you spend an hour a day going nowhere in traffic? Maybe you have this feeling that most of your life is being spent stuck on a highway?
There aren't many people who can honestly say they love commuting. Getting constantly stuck in traffic while driving to work is one of life's hazards and the stress that comes with it may well make you think of relocating for work.
But do you know exactly how dangerous it is to be exposed to so much stress every working day of the week? The latest Household, Income and Labour Dynamics in Australia (HILDA) survey shows that 20 percent of Australians spend more than 90 minutes a day commuting.
Travelling to work for this amount of time puts your physical and mental health at risk.
All about stress
Getting stuck in bumper to bumper traffic may be one of the most annoying — and stressful — situations. Constant worry about whether or not you'll make that important meeting, or get home in time to go to your child's school performance, builds up pressure and the knot in your stomach twists. You become angrier and more impatient on the road, making it more likely that you'll have an accident.
But what does this constant stress do to your health and how does shortening your commuting time benefit you? US research shows that shortening your commuting time by as little as 20 minutes can benefit your health by:
Reducing your chance of becoming obese by 20 percent
Lowering your risk of back and neck pain by 14 percent
Reducing your risk of having a heart attack by 300 percent (!)
All about cost
The strain on your health isn't the only cost you should consider. As reported by The Guardian, figures released by a Southern Cross University 2013 study commissioned by the Australasian Railway Association (ARA) showed that commuting by car into Australian capital cities costs an average of $11,031 per year compared to $1,607 by train.
There are a number of ways to deal with the health hazards of commuting. One is to quit your job and find something closer. But what if you love your job? Perhaps the simplest — and most effective — method to reduce this killer stress is to move closer to your place of work. This involves a big re-organisation of your life and uprooting your family, but if you can reduce the commuting time it should have an extremely positive effect on your health.
Once you've made the decision to relocate for work, top of your agenda should be to engage experienced and professional removalists who will make moving easy and comparatively stress-free.
Top End Removals are experts when it comes to removals. We understand commuting health risks and why people need to move closer to their place of work. Contact us to find out more about how we can help you move closer to work, and ease the stress.