Darwin to Brisbane Removals: A Guide To Moving Interstate
Posted on 20 June, 2016 in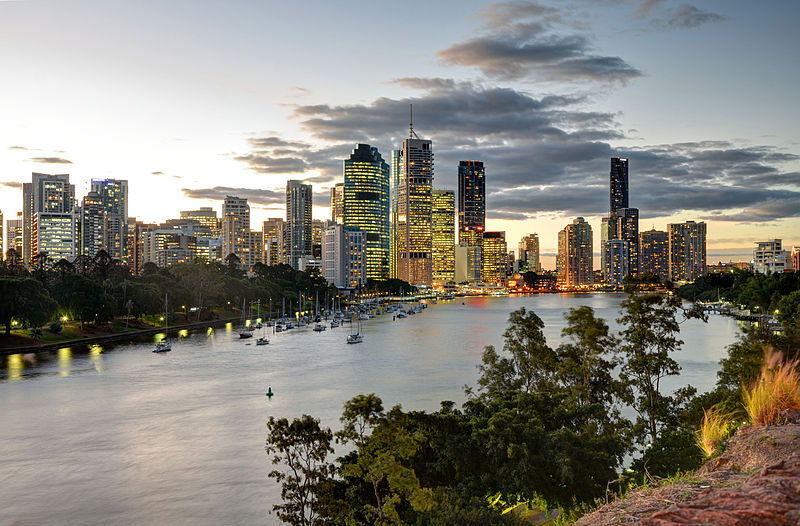 (Image Credit: Lachlan Fearnley via Wikimedia Commons)
Have you opted to change your scenery with a move between Darwin and Brisbane? If so, you have lots of exciting experiences ahead! While you may be an hour from the coast, the good news is you still have the beach in Brisbane with the man-made South Bank. And you have all sorts of other great fun ahead of you in this exciting and vibrant city.
Below, Top End Removals has created an interstate moving guide to help you with this process. This FAQ will give you all the need-to-know information to help make your Darwin to Brisbane relocation a much smoother and easier process for you.
Does Top End Removals Offer Darwin to Brisbane Removals?
Our fleet would be happy to assist you with any removal throughout Australia – including Darwin to Brisbane. Our talented and experienced team will provide you with comprehensive removal services for the entire 3400-kilometre transport between these cities:
Full Packing & Unpacking
Secure Storage
Fully Insured Moving
Worry-Free & Hassle-Free Expertise
When Should You Book a Darwin to Brisbane Removal?
Brisbane has a subtropical climate that produces both warm and hot weather year-round. Due to the summer heat, humidity, and rainfall, it's generally not advised to book a removal during the summer months of December, January, and February. However, Top End Removals would be happy to help you with your move no matter the time of year.
Will You Pack & Unpack My Possessions for the Move?
Top End Removals provides you with multiple moving options related to your packing and unpacking. Our team is happy to pack up everything in your house for safe and secure moving. We can also pack up specific items you designate with specialised service for fragile or higher value items. We can even provide you with packing boxes for a more cost-friendly DIY packing.
We also offer two tiers of unpacking options once we arrive at your new home in Brisbane:
1. Standard Service: Placement of boxes into specific rooms and reassembly of any furniture.
2. Full Service: Comprehensive unpacking of all items and removal of boxes.
Where Should You Live in Brisbane?
Brisbane is a richly diverse area with over 250 different neighborhoods. With a high level of safety throughout the city, this choice will come down to your own personal preferences, work location, budget, and related factors.
To learn more about the different suburbs in Brisbane, check out these suburb profiles from Brisbane-Australia.com.
Get Expert Help with Your Darwin to Brisbane Relocation

(Image Credit: Orderinchaos via Wikimedia Commons)
Here at Top End Removals, our goal is to connect you with the exact services you need for your relocation. And our personalised approach will help ensure that you'll be fully satisfied with the results. Contact us today to get started and see how much easier your move will be when you work with our team.
Click here to learn more about Top End Removals' Interstate Relocation Services. You can also have a look at our other guides if you or someone you know is considering a Darwin to Townsville relocation.