Preparing A Successful Move For Seniors
Posted on 29 June, 2016 in
Moving home can be a stressful time for people of any age. For seniors especially, it can feel particularly daunting. Perhaps you are not as physically able to move your possessions as you would like to be and you are concerned about the packing and heavy lifting, you may be worried that the stress will be difficult, or it may be upsetting to move on and feel like you are leaving memories and associations behind.
Image by Nicolas Huk via Flickr
If this is the case, perhaps you should consider hiring a professional removal company to help with the move. Taking away at least part of the stress will free you up to get on with other things - like preparing for the exciting new chapter in your life that is just beginning.
Tips to Help the Move Go Smoothly
The following are a list of tips on how to prepare for a successful move with seniors.
Enlist a moving professional to pack and transport belongings
A full-service removalist will take care of everything - saving you a ton of worry as well as an aching back. Since they know what they are doing, the process will be faster and more efficient than if you try to pack everything up yourself and find that you don't have the equipment, the expertise, or the time.
Take Pictures
Taking pictures of each room is an effective way to help you (or the person who is moving) to remember how their belongings were arranged. This could prove really useful to an older person who is trying to recapture the familiar magic of the home they have left behind.
Begin Anew
The more stuff you have, the more you need to organise, clean, pack, and unpack. Use this opportunity to have a good clear out; make an effort to get rid of unnecessary items. Take your time and start with a kitchen drawer or something impersonal, and then go from there.
It can help to divide your belongings into three categories; junk that has no value; garage sale items that you know you can sell; and a donation pile for charity. Be very careful, of course, to keep anything that has sentimental value - particularly if you are acting on someone else's behalf.
Say Farewell - for now
Just because you are moving, it does not mean that you must lose touch with your former neighbours and community members entirely. Pass on your new address and contact information, and make a note of theirs. Staying in touch is important during this transition.
Prepare your new home for your needs
Set up any mobility needs like handrails, ramps, or wheelchair devices before move-in day. Make sure utilities, phone, and internet are set up in advance so you can maintain contact with family and friends every step of the way. If you are helping with moving an older adult or elderly parent, take some time to think about how you can help them on moving day.
Remember that even small gestures can make all the difference. Perhaps you can make sure their new home is warm, that they have supplies including food and drink, that bed linen and home comforts are immediately to hand, and put some time aside to help them to get settled.
Moving Elderly Parents
If you are concerned about how your parents will cope with the move, or you are seeking cost and time effective solutions in moving a senior, the Top End Removals team can help you to ensure that things go smoothly. Our friendly team will treat your parent, grandparent, relative or friend with care and respect - and they have never met a senior that was too much trouble! Top End Removals are happy to address any questions or concerns that you may have during the moving process.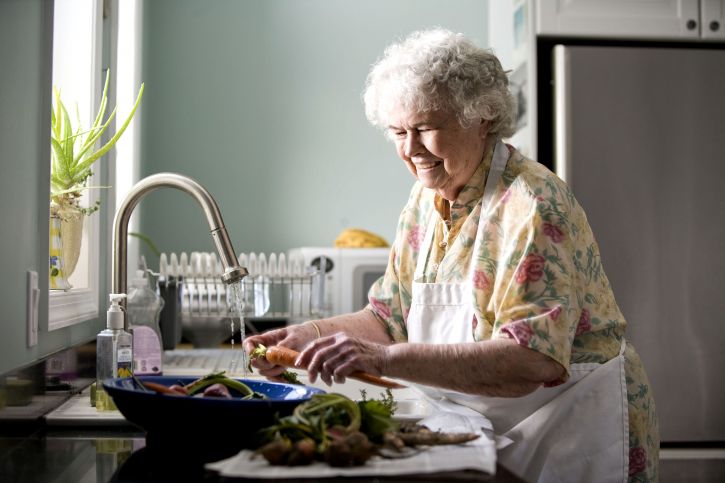 Image via Public Domain Images