Mastering Moving Day: Priceless Pointers for Preparing Pictures, Mirrors and Artwork
Posted on 14 September, 2017 in
When it comes time to move your home or office, you may realise just how many valuable possessions you have, from sentimental family items to expensive artwork, frames, mirrors and photographs. Moving presents a list of challenges, and moving artwork, frames and photographs adds to the list and complicates it even further.
Your artwork is not only expensive, but it is fragile and not an easy item to just pack up and move. It typically doesn't fit in an average box and can be hard to bubble wrap. You want to avoid broken glass or a chipped frame, because a repair can be costly and the item might not be replaceable.
Tips for Preparing Your Artwork for a Move
If you plan to move the items yourself, here are some useful moving tips to keep in mind:
Use the proper packing materials. If you pack in used boxes, make sure they are dry and properly intact, so the box won't break later on; however, for artwork, it is better to use specialty boxes made just for artwork and frames. You can purchase these from a moving supply store. Don't forget to pick up some packaging tape, bubble wrap, and brown packing linens or paper.
Wrap the picture and frame together. Lay the frame, with the artwork in it, glass side down on the packing paper. Wrap the frame just as you would wrap a present. Be generous with your tape to ensure the paper doesn't move during transit. If you have more than one piece of artwork, continue to wrap them individually to avoid scratches and cracks in the glass.
Pack the pictures on their side in the moving truck. If you lay the picture flat, it doesn't absorb pressure very well. By laying it on its side, it will absorb pressure better, reducing the risk of breakage.
Write on the box which side is the glass. This is beneficial in both moving and unpacking. You should be more careful with the side of the frame housing the glass. Label the glass side so you know where the glass is at all times.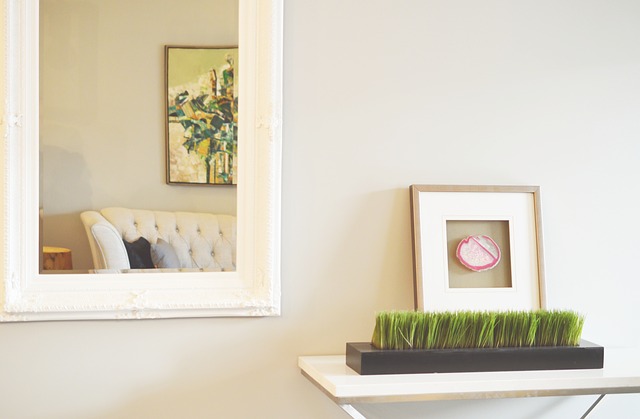 How a Moving Company Can Help You
If all of this sounds like too much work, try hiring a professional. A moving company's trained movers know how to package and move items, including fragile items. They are experts in their field and move items like artwork frequently. A professional will save you the time, hassle and stress of moving your fragile belongings.
Try to find a moving professional that insures their services as well. This will give you the ultimate peace of mind for your fragile belongings. They are knowledgeable about the packing and handling of fragile items and can offer a custom solution for your prized artwork, frames and photographs. No matter the distance of the move, it is their job to help you and to arrive well-equipped to handle your items.
Moving companies offer services such as:
Boxes, paper, tape and other packing materials
Custom packing solutions such as timber crates
Trained professionals
Disassembly and reassembly services
Their packing skills and continuous training ensures your move will go smoothly.
Moving does not have to be stressful or expensive. Remember to review proper packing tools and information and don't hesitate to enlist the help of a professional for those more difficult and fragile items. Make your move with peace of mind and with a majority of the stress lifted off your shoulders. When you and all your things arrive at your new place in one piece, you will be glad you enlisted the help of professionals.