Banish Those Moving Day Blues: Pointers for Packing Up the Kitchen
Posted on 23 October, 2017 in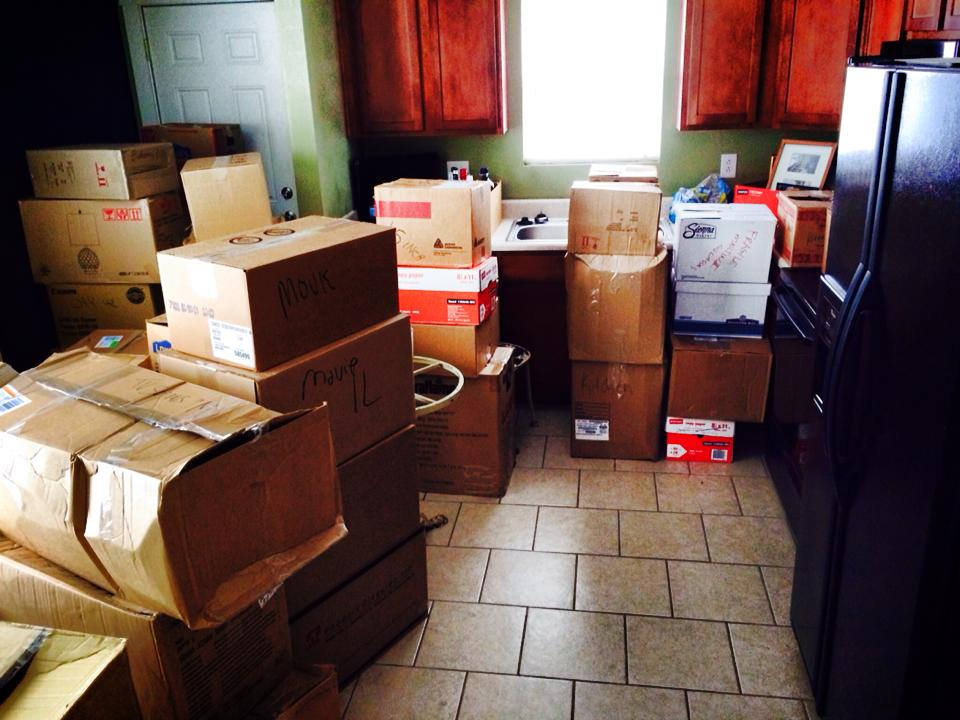 The kitchen can be the most challenging room in your entire house to pack when it's time to move. There are so many fragile or awkward shaped things to pack. Not only that, you will most likely use this room right up until the day you are finishing moving out. If you aren't sure where to start, here are several tips and pointers to make your kitchen packing process seamless and hassle free.
Tips for Packing Your Kitchen
Start by packing the things you use the least. Everyone has things in their kitchens they don't use a lot like blenders, slow cookers or bread makers. These are the things you can pack up easily ahead of time because you won't have to worry about needing them until after you move. Seasonal items are also easy to pack ahead of time. If you're moving in the winter, pack up your barbecue supplies and cross them off of your list.
Throw away any expired items. Almost every kitchen has spices or supplies that are years old and out of date. When you pack, this is the perfect time to throw away your expired items. Look at your spices, baking supplies, or canned goods. If you get rid of a lot of these things, you'll also reduce the volume of stuff you have to move.
Wrap each glass plate individually. Start by taking your box and put a metal baking pan into the bottom of it to add more stability. Take each plate and wrap it in a newspaper, bubble wrap, or butcher paper, so they're less likely to break. Begin stacking them sideways in your box, placing a piece of paper between each one, so they won't scratch. Once you complete this, label it, seal it and make sure you don't stack a lot of weight on top of it.
Consider hiring a removalist company. There are so many things to think about when packing up just your kitchen. However, a removalist company is a great way to help reduce your stress during this process. The removalist company trains their staff in the process of proper packing and moving techniques. They can save you valuable time, so you can concentrate on completing other tasks.
Pack your glassware with additional padding. Your glassware can be a challenge to move without any breakage. Start packing by stuffing the inside of each glass with your packing material, and then roll each glass in another layer of paper or bubble wrap. If you can find a wine box with inserts, these make perfect glass transporting boxes. If not, make sure to pad all around each glass when you place them inside of your box. Place each of your glasses in a standing position inside of the box. They're less likely to break this way.
Pack an essentials box. It is a good idea to create an essentials box when you're packing up your kitchen. This box will have everything you will need the first day or two in your new home as you're unpacking the rest of your house. Your essentials box should have cutlery, bowls, plates and a glass for each family member. Depending on your needs, pack a coffee maker, teakettle, toaster, tea towels, dishcloth, paper towels, and detergent. These things will make the transition into your new home smoother.
Moving your kitchen can seem like a daunting task, and it usually requires more time to do correctly. If you start packing in advance, this will take a lot of the stress away from trying to hurry at the last minute. Rushing is how items get broken in the moving process. So, remember to pack carefully, and consider using a removalist company to help lighten your moving day load.