Renting a New Home? Key Questions to Ask Your Potential Landlord or Building Manager
Posted on 03 February, 2017 in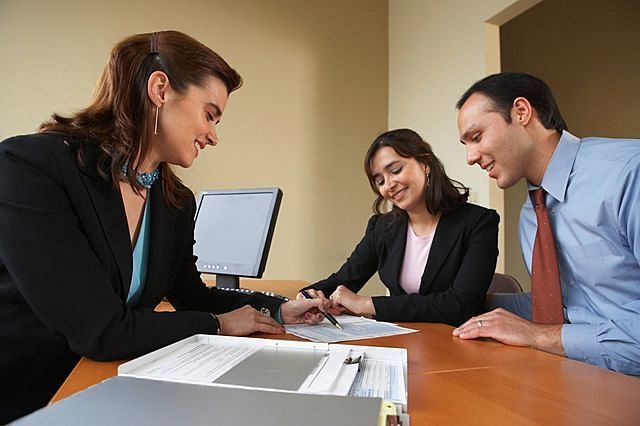 Image credit: https://www.flickr.com/photos/[email protected]/10797567855
As a renter, your landlord or building manager will be a part of your life for as long as you're living under his or her roof. Before you sign the lease and lock in a 6 to 12 month contract, it's a smart idea to get a sense of their character. The more prepared you are, the more comfortable you'll feel in your new home. And if you move in unprepared, you risk having to break your contract and look elsewhere.
Let's go through some key questions to ask before signing a lease.
What shape is the apartment or home in?
When inspecting a rental property for the first time, pay attention to the condition of the apartment or house. Photographs on real estate websites can be misleading, so it's best to inspect the dwelling with an open mind.
Examine the floors, walls, and ceiling. Check whether or not the windows are drafty. Notice the smell of the home. Is there a stubborn cigarette smell? Ask your landlord about water damage if anything smells damp. And, question the shape of the electrical system, especially if it's an older property.
Find out whether or not any issues you notice will be repaired before the new tenants move in. In other words, is the landlord planning to paint, clean, or make repairs? Lastly, get an idea of the repair and maintenance protocol. If anything goes wrong in the future, you want peace of mind that your landlord has your best interest at heart.
How does the landlord handle rent?
Getting a solid idea of the exact cost of rent and utilities in a property is only half the battle. It's still essential to find out when rent is due, how rent is paid, if there is a grace period, and whether or not there are late fees. Some landlords won't accept credit card payments and others will. Finding out this information will be extremely helpful down the track.
What's the deal with utilities?
Ask which and to what extent the utilities are included in the rent. Some apartments include heat, electricity, or gas (or all of them) in the rent. Some include water, with tenants paying for excess. You want a good understanding of exactly what your monthly bill will look like before you make a commitment to a property.
What is the parking situation?
If you own a car, check the parking situation before you end up scrambling for a parking space at your own house for the next 12 months. The first thing to find out is whether there are reserved parking spots or street parking. If it is street parking, get a sense of how difficult it is to find a spot, how safe the area is against car break-ins, and if you need a parking pass. You could also enquire about a parking garage, if that's something you'd prefer.
Is the landlord okay with subletting?
Some landlords are flexible with their leases; others are not. This means some landlords will be okay with subletting, and others will forbid it. Become familiar with your rights and your landlord's attitude before you move in. Imagine if your roommate needed to make a quick exit three months into the lease and you found out subletting wasn't an option!
How seriously does the landlord address his/her tenant's safety?
The safety of their tenants should be paramount to any good landlord. Get a sense of the security measures in place, and what kinds of people the neighbours are. Ask your potential landlord about recent crime in the building or neighbourhood, and conduct a bit of at-home research. Police departments often post crime stats online – that kind of information is invaluable to you as a prospective renter.
Are there any major building repairs or replacements forthcoming?
Construction work can disrupt the unpacking and setup process, so it's a fantastic idea to find out whether you can expect any major building repairs or replacements in the future. Perhaps the air conditioners or refrigerators will be replaced, or the parking garage will be closed for a few weeks. If there are, keep in mind that landlords can increase rent after major repair work.