Relocating Expenses: Should You Hire a Moving Company or Go It Alone?
Posted on 02 March, 2018 in
You've finally closed on the perfect house or you're moving to a new office. Instead of dingy carpets or closets with paper-thin doors, you'll have hardwood floors and big, bright windows. Whatever the changes, you are probably looking forward to them, but along with those changes come expenses. If you find yourself worrying about relocating expenses, here are some tips to help you prepare and plan for them. You may even reduce your stress, too.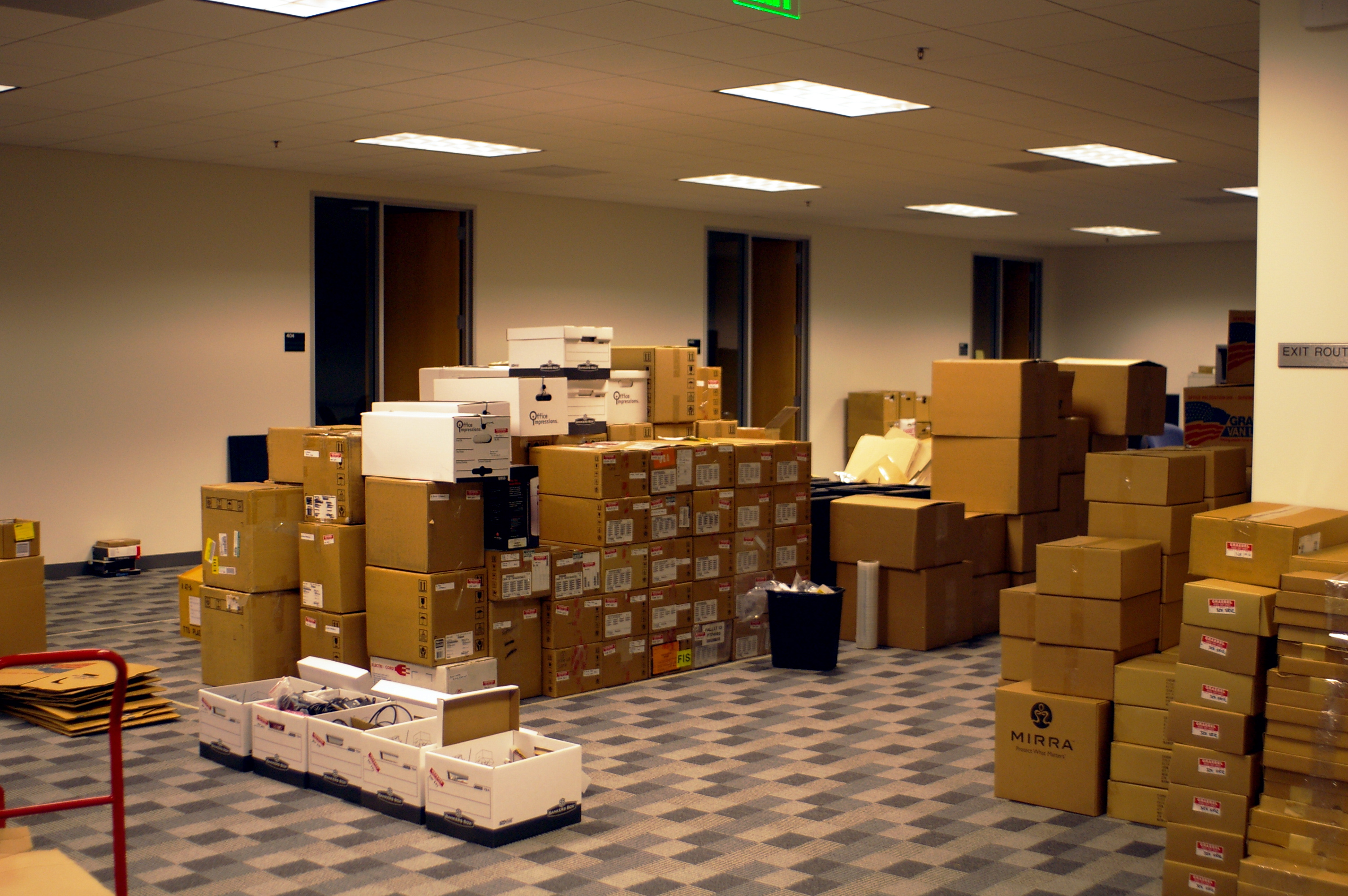 Image: Flickr Caption: Moving to another office can be hard work.
How Much Stuff Do You Have?
Most people don't realize how much stuff they have until they move. It is most likely that you have settled into your old home or office and may have a huge TV, queen size bed or L-shaped desk to move. So, what costs can you expect when transporting everything from point A to point B? It's time to outline a budget that details the potential costs associated with your move.
Write down everything that could potentially result in costs. Make sure to call people who can help you, such as friends and family members, to confirm that they will be available. Does it make sense to make the move yourself, or does it make more sense to hire a removalist? Here's some questions to ask yourself:
The Hidden Costs of Moving to a New Home or Office
Hiring a removalist is an expense, but you may end up paying hidden or unexpected costs by attempting to move by yourself. Keep the following obvious and hidden costs in mind:
Renting the truck and purchasing packing materials like boxes.
Emotional costs connected with the stress of moving, especially if you live a busy lifestyle.
Replacing expensive furniture or other items that you could break during the move.
Missing time from work and medical expenses if you, a friend or family member gets hurt during the move.
Can Friends and Family Help on the Day of Your Move?
Recruiting people to help you move involves a lot of logistics. You might want to ask yourself the following questions:
Will enough people help you move on the date you have planned?
If you're moving more than a few minutes away, is it realistic to expect your friends and family to drive from your old house to your new house?
Can friends and family help you lift heavy items like furniture?
Can you move large or awkward pieces of furniture through narrow walkways?
If you can't find a lot of people to help, will the move take more than one day to complete?
If you don't have a lot of furniture, you could move your belongings with the help of family and friends. However, your friends and family will probably thank you if you call a removalist, instead.
Will You Need Any Additional Services?
Removalists can do much more than put packed boxes in a truck and drop them off in your new home. In fact, they can:
Pack your items for you, saving you a lot of time and stress.
Unload your items in a storage facility, or move your items from a storage facility to your new home.
Help you purchase insurance to cover any items damaged during the move or if something unexpected happens.
Comparing Removalist Costs to the Hidden Costs of Moving Yourself
If you're not sure whether you'd prefer to do it yourself or hire a removalist, get some quotes. Reputable removalists will happily give you free quotes for their services. If they have a website, you can also check out their FAQ pages to get a feel for their policies and what your role would be during the move.
When creating your moving budget, make a list of the large or valuable items that will could be difficult for you to move. This can help you decide if it's worth a whole day or two out of your busy schedule to move your belongings or if you should have someone else do it for you. By understanding your needs and budget, you can prevent a moving day disaster.