Renovating Your Business? Top End Removals Can Help!
Posted on 20 May, 2016 in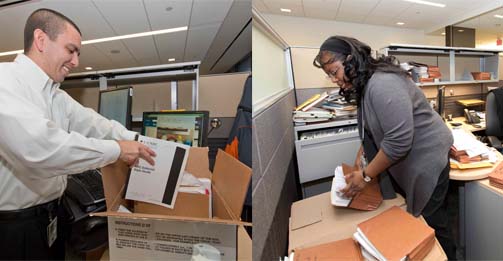 (Image Credit: Nuclear Regulatory Commission via flickr)
Are you in the process of renovating your business? Creating an improved workspace is always an exciting time for any business owner. However, as most of us already know, it can also be a highly stressful process.
One of the most important considerations within your business renovation process is utilising a high quality, professional removalist. And the commercial movers at Top End Removals are your solution for expert transport and moving services that work around your busy schedule.
Rapid Turnarounds – On Your Schedule
During your renovation or moving process, you need to make the process as quick and painless as possible. This holds especially true with a small business – where you need to get your business back up and running as fast as you can.
When it comes to quick turnarounds, Top End Removals is your source for the best here in Darwin. Our expert team will make your removal or transition process fast and effortless for your business.
In many cases, you may only need your office furniture and equipment moved overnight for renovations such as carpet installation. Our team can have your business packed up, moved out, and returned within 24 hours to keep your operations from any unnecessary delays.
Best of all, we understand the importance of fitting your move into your already busy schedule. Whether it's after-hours or weekends, we're here to help you no matter when you need professional removal services.
Secure Storage When You Need It
No matter what type of storage needs you have, Top End Removals is here to help. We'll safely transport and store any items you need in our secure storage facility. And we can keep these items safe for as long as you need for your business renovation.
Comprehensive Packing & Unpacking Services
You have your business renovation and schedule to worry about. Why not let Top End Removals handle all the logistics of your move? Our team can manage your entire commercial removal from start-to-finish.
Our services can include all of the following:
Box Packing & Unpacking
Item Transport
Secure Storage
Unwanted Item Disposal
Delivery of Items to Auction
Our personalised approach means that we'll provide exactly the type of service you need for your renovation process.
Making Your Renovations Easier for Your Business

(Image Credit: Mosart 81 via Wikimedia Commons)
If you need help with your commercial or office removal during a renovation in Darwin, look no further than Top End Removals. We're committed to giving you the rapid and professional results you need to keep your stress levels down – and get your business back to work even faster.